Quantitative Developer - Structured Trading (f/m/d)
E.ON Energy Markets GmbH
Hybrid, Permanent contract
Full or part time
Quantitative Developer - Structured Trading (f/m/d)
This job
E.ON Energy Markets GmbH
E.ON Energy Markets GmbH is a subsidiary of the E.ON Group based in Essen. Our main purpose is to coordinate access to trading markets for our regional business units, to bundle the associated chances and risks plus to provide innovative services. Our core competencies include portfolio strategies, risk management and data processing. With activities in various European countries, we shape the future of energy.
At E.ON diversity matters. We welcome all people and are convinced that differences make us stronger. Become part of our inclusive and diverse company culture! To create equal opportunities for everyone we offer our positions in full or part-time.
Seize the chance to become part of our E.ON Energy Markets GmbH team in Essen as soon as possible and apply online now as Quantitative Developer - Structured Trading (f/m/d). Create perspectives not only for the future of E.ON, but also for your own. We can't wait to meet you, because none of us is as strong as all of us.
Quantitative Developer - Structured Trading (f/m/d)
Location: Essen, North Rhine-Westphalia, Germany
Job description
Task description
The candidate will sit on the trading desk and work closely with structured traders, identifying and implementing suitable pricing models across the full range of structured power and gas products. Transition pricing models from a stand alone pricing model to a real time position management tool. Embed position tools and real time price and data feeds into the E.ON system landscape and ensure efficient coding standards by using OOP principles. Developing analysis and calibration tools for all required parameters in beforementioned models and to support other structured trading business cases.
Responsibilities:
Work closely with structured traders in identifying and implementing pricing models for a variety of structured power and gas products including gas swings, gas storages, virtual power plants, transport options and transmission rights.
Make sure that different pricing models are coherent and arbitrage free between each other and are implemented in an object-oriented manner to ensure code consistency.
Develop calibration and analysis tools for these models and support traders in pricing of new deals.
Integrate models and data flows into E.ON infrastructure.
Transition pricing models into real-time position management tools for structured traders. Ensure consistency and ease of use of position management tools.
Interface to other modelling/quant departments to ensure transferability of skills and knowledge.
Qualifications:
Ideally educated to university level or equivalent with a significant mathematical content and / or in Engineering, Economics, Data science or machine learning
Expertise in derivative pricing, ideally in a commodity setting. Expertise in monte carlo methods using various stochastic processes as well as least square monte carlo optimization. Familiarity with option and spread option models.
Advanced Python and SQL including machine learning, optimisations and advanced statistics. Web GUI development and Excel integration is a plus.
Understanding of European energy markets and interaction of commodities / markets
Excellent analytical and communication skills
Demonstrates soft skills to be able to guide colleagues and take a leading role in the team
Able to manage yourself and your time to be able to work under pressure and be a highly reliable contact
Fluent in English
E.ON is united in working on the most exciting issue that ourgeneration needs to solve climate change! With all our employees and customers, we areaglobal community of innovators and changemakers, allwith the belief that each one of us can make a difference for our environment, for our society and for our children We shape the future.
To keep you motivated and healthy we are offering you the following benefits:
Flexibility: hybrid work model, flexible working times, sabbatical or additional vacation opportunities allowing great work-life balance
Working from abroad: up to 20 days in the European economic area
Flat hierarchies: interdisciplinary and very cooperative working style providing room for own ideas
Modern work environment: workplace according to digital and ergonomic standards
Personal growth: life-long independent learning making use of a broad range of opportunities working with the newest technology and state of the art trainings
Family service support: services in the areas of childcare, holiday care, nursing support or everyday assistance
Nutrition & Health: wide selection of fresh meals and drinks in our subsidized bistro and canteen as well as various health offers (e.g. physiotherapy, flu vaccinations, mental health)
Corporate Benefits: employee share program, pension scheme, employee discounts, special insurances (and much more)
A central location: very good public transport connection, free parking and charging points for e-vehicles
Individual mobility: private car and bicycle leasing
Inclusion
It is important to us that people with disabilities have access to a fair application process, providing them with an opportunity to shine. Therefore, our representative body for severely disabled people will be included in the process from an early stage. Please let us know via the application form if you require technical or organisational adjustments during the application process. We will strive to make the required aids available.
Should you not be able to apply online and want to speak someone in person, please contact your local recruiter.
What else you should know:
| | |
| --- | --- |
| Type of contract: | Permanent contract |
| Employment type: | Full or part time |
| Work Model: | Hybrid |
| Company: | E.ON Energy Markets GmbH |
| Job number: | 222258 |
As long as the position is advertised on our careers page, we are looking for suitable candidates (f/m/d). We look forward to receiving your application!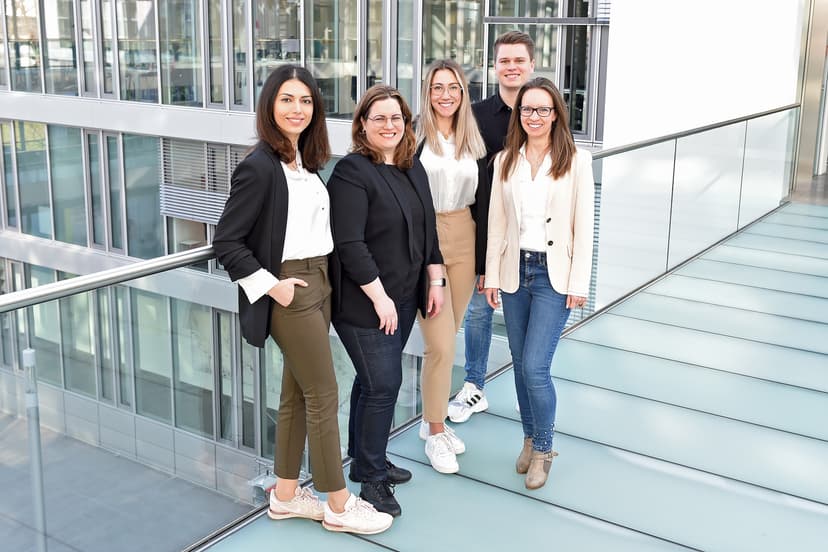 Any questions?
For further information please contact Linda Sloboda. Are you already convinced that this is the next step in your career? If yes, we would be happy to receive your online application. Please only use our official application portal to apply. Unfortunately, we cannot consider applications sent via email. We really appreciate your understanding!
As long as the position is advertised on our careers page, we are looking for suitable candidates (f/m/d). We look forward to receiving your application!
linda.sloboda@eon.com
Application process
Depending on the company and position, the process may vary. So we are providing you with an exemplary overview of the possible steps involved. Your recruiter can help you with any additional questions you may have.
Online application

Your online application is the first step of the application process. All jobs are advertised in our career portal. Create an application profile – it will only take about two minutes and can open the door for you to jobs in all E.ON Group companies worldwide. All applications for advertised jobs at E.ON must be made online.

Interview

In the interview, we get to know each other better. Tell us about yourself and ask us anything that is on your mind: about the position, the team or generally about E.ON as an employer. The interview will take place either in person or online. We look forward to meeting you.

Contract and onboarding

Welcome to the team! We want to make sure that you'll find your way around the company quickly. During your onboarding you'll learn everything you need to know about E.ON and your new work environment.
We value and foster diversity
Society is diverse – just like our workforce. We've proved that fresh ideas and perspectives always emerge when an exciting blend of different people work together. That's why we work hard to become a diversity pioneer.
In 2008, we signed the German Diversity Charter. We are also a member of numerous national and international networks and initiatives that deal with various aspects of diversity.
And we also promote an inclusive culture internally. To name just two examples: In Germany, we run a mentoring programme to prepare female employees for leadership positions. We also launched the CEO Awards for Diversity & Inclusion in 2018. The awards support people and activities at E.ON who are committed to diversity and inclusion.
Behind the scenes
At E.ON we are convinced that good energy connects. Get to know the people at E.ON, find out what we stand for and what topics you can work on with us.
Campus Tour
Get an impression of our campus in Essen.
Kununu
We have already received several awards for our commitment as an employer - including in the areas of women and family friendliness and as a "Top Company" from the employer rating platform kununu.
Hybrid Working
For the most part, we have a hybrid working model in place where we work partly in the office and partly from home, depending on the task. This supports your work-life balance and protects the environment. We value personal exchange just as much as digital opportunities for collaboration, and we'll provide you with the equipment and digital tools you need to do your job well. Please contact your recruiter to learn more about the working options of your desired position.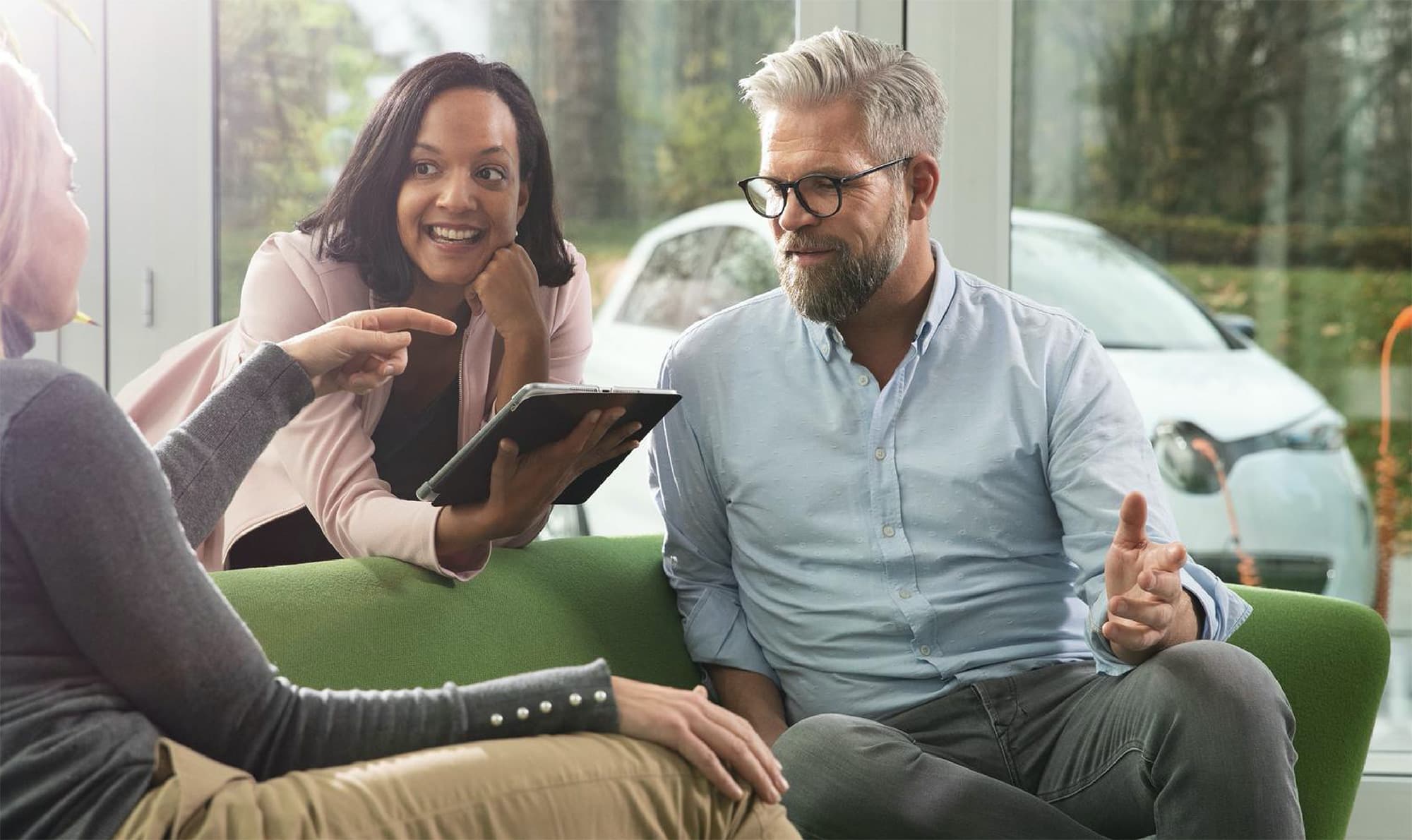 About E.ON
E.ON is one of Europe's largest operators of energy networks and infrastructure and a provider of innovative energy solutions for around 48 million customers. Around 72,000 employees are constantly working to digitize the energy world, achieve net zero and connect everyone to good energy. To achieve this, we are focusing our actions on sustainability, digitalization, and growth. We strongly believe that differences make us stronger and welcome all people into our inclusive and diverse culture.
Together into a green energy future
What makes E.ON stand out as an employer
Sense of purpose

Together we pave the way for the green energy transition in Europe and enable society and our customers to become C02-neutral.

Sustainability

We make energy cleaner and smarter, giving our customers access to a sustainable supply of electricity and heat.

Winning culture

We promote an inclusive culture where everyone feels valued and where everyone can reach their full potential and make a meaningful contribution to E.ON's success.

Recognition

We value the contribution of each individual. We recognise individual achievements and reward the successes we deliver as a team.

Work Life Balance

Family or career? It doesn't have to be either/or. Whether flexitime, part-time or hybrid working: At E.ON, you will find the right model for every life situation.

Health

Benefit from our wide range of health and well-being offers and take advantage of preventative activities.

Network

Joining E.ON opens the door to countless opportunities – regionally and internationally.

Development

Whether you're looking for a specialist or management career, our individual training programmes will help you develop both professionally and personally.

Onboarding

We'll help you learn everything you need to know about E.ON and your new working environment – making your start at E.ON easy.